With aging comes a greater risk of malnutrition, but there are ways to get back on the track to better health.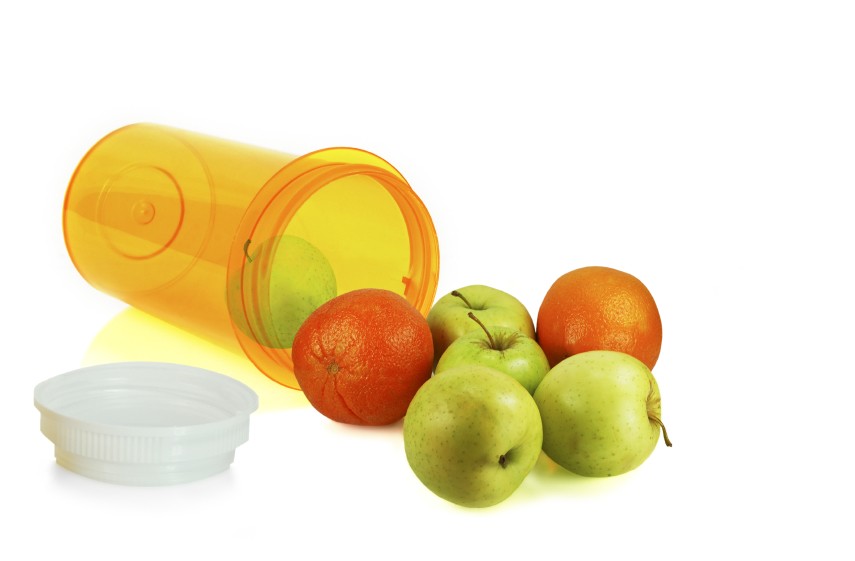 Good nutrition is critical to senior health.
After soliciting the input of thousands of caregivers, we find senior malnutrition is a common concern. The baby boomer generation, many of whom are now caring for their parents, worries about the risks associated with aging. They see Mom and Dad being less mobile, which in turn makes it more difficult to shop for and cook fresh, nutritious foods.


If you see evidence of malnutrition, take comfort in knowing that even small dietary changes can make a difference in your loved one's health and well-being. Here are some tips for getting back on the right nutrition track:
Watch the video - how to recognize and prevent malnutrion in seniors
Encourage nutrition-packed foods. Add nut butters to fruit or wheat crackers, wheat germ to cereal, and cheese to vegetables and soups. Keep nutritious, easy-to-eat snacks on hand, such as string cheese, yogurt, sliced fruit or nuts.


Add flavor to bland foods. Because seniors often experience loss of taste and smell, or may have strict dietary restrictions, food may seem unappealing. Experiment with herbs, spices and lemon juice in recipes. Ask a dietitian for suggestions if needed.


Make meals into social events. Eating alone isn't as much fun as eating with others. Invite your loved one over for meals as often as possible, or visit her during mealtimes. Check if your area has senior programs where people can eat together.


Consult your loved one's health care providers. Ask for a nutrition screening during a routine visit, and find out whether she might benefit from supplements. Consult a dentist for oral problems.

Enlist outside help. A home health aide can shop for groceries or prepare meals, and there are some registered dietitians who make home visits. Check whether Meals on Wheels or other not-for-profit community programs are available to deliver prepared meals in your area.


Consider a healthy-meal home-delivery service. Services have come a long way and may offer freshly prepared fresh foods. Some, such as Mom's Meals, offer portion- and calorie-controlled meals, so you know your loved one is getting exactly what he needs daily and weekly. Home delivery is convenient, and the fresh meals (not frozen) are tasty. They offer 45 different meals and you can pick whatever you want. There is no set "meal plan". Following is more information...

According to a recent landmark study including more than 50,000 U.S. households, nearly 6 million seniors are at risk.
For many boomers who are now caregivers, home delivered meals provide peace of mind. While the frozen meals in stores may cheaper, they aren't necessarily nutritionally balanced and can contain high levels of sodium. Plus, they are frozen and a somewhat tasteless. People can quickly develop taste fatigue and not want to eat them.
Convenient home delivery - freshly prepared
Proper nutrition, especially in the elderly, is the key to extending life, enabling independence for a longer period of time, and avoiding costly medical intervention for a variety of ailments which can be exacerbated by this serious condition, The CareGiver Partnership is now offering a variety of freshly prepared home delivered meals to meet the needs of boomer children who worry about their parents and may not live close enough to help them out.
To Order Call 1-866-971-6667
Free Meal With First Order!
Call and mention "caregiver"
or
Order Online
and enter code "caregiver"
About The CareGiver Partnership.
The CareGiver Partnership helps caregivers and their loved ones with answers to their caregiving questions, including information about home health care products and supplies, from our Wisconsin-based team of Product Specialists who are all current or former caregivers. The company's Web site provides the largest online library of resources on subjects most important to caregivers — from arthritis to assisted living, and Parkinson's to prostate cancer — as well as access to more than 3,000 home care products for incontinence, skin care, mobility, home safety and daily living aids. The CareGiver Partnership was founded in 2004 by Lynn Wilson of Neenah, Wis. Visit
http://www.caregiverpartnership.com/
to learn more or call 1-800-985-1353.